Le Festival du Film Coréen de Paris (FFCP) vient de dévoiler sa sélection ! Il se déroulera du 28 octobre au 4 novembre à Paris, au cinéma Publicis.
Pour cette 9e édition, le FFCP a mis les petits plats dans les grands !
Les spectateurs pourront découvrir en ouverture du festival Haemoo, film produit par Bong Joon-ho et, en clôture, The Divine Move. Mais le principal évènement reste la projection de The Roaring Currents, plus gros succès de tous les temps au box office coréen, avec Choi Min-sik. Quelques avant-premières se tiendront également comme A Hard Day ou A Girl At My Door.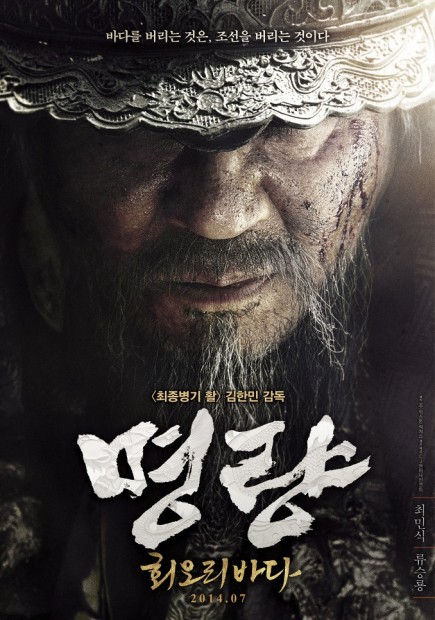 La section Paysage sera composée de 12 longs métrages :

10 Minutes, de Lee Yong Seung
A Dream of Iron, de Kelvin Kyung Kun Park
Broken, de Lee Jong-ho
Futureless Things, de Kim Kyung-mook
Intruders, de Noh Young-seok
Manshin: Ten Thousand Spirits, de Park Chan-kyong
My Dear Girl, Jin-young, de Lee Seung-eun
Night Flight, de Leesong Hee-il
Non-Fiction Diary, de Jung Yoon-suk
The Attorney, de Yang Woo-suk
The Fake, de Yeon Sangho
The Terror Live, de Kim Byung-woo

Un cinéaste sera également mis à l'honneur. Après Shin Su-won en 2013, c'est au tour de Lee Su-jin. Ses courts métrages ainsi que son long A Capella seront projetés.

Enfin, la section classique s'intéressera aux films d'horreur coréens. Au programme :

A Bloodthirsty Killer, de Lee Yong-min
A Public Cimetery of Wol-ha, de Gwon Cheol-hwi
Thousand Years Old Fox, de Shin Sang-ok
Suddenly in Dark Night, de Go Yeong-nam
Sorum (Gooseflesh), de Yoon Jong-chan

Pour connaître la liste des invités, il faudra être un peu plus patients !

Elvire Rémand.

Imprimer